CUSTOM BUILT BIKES
The bikes presented here were modified or built by Broken Sprocket Garage either for personal use or for a customer. Want to build the bike of your dreams? Get in touch.
ZebraCorn Chopper - Sportster Chopper
Description coming soon! Photos taken by Jackson Zimmerman!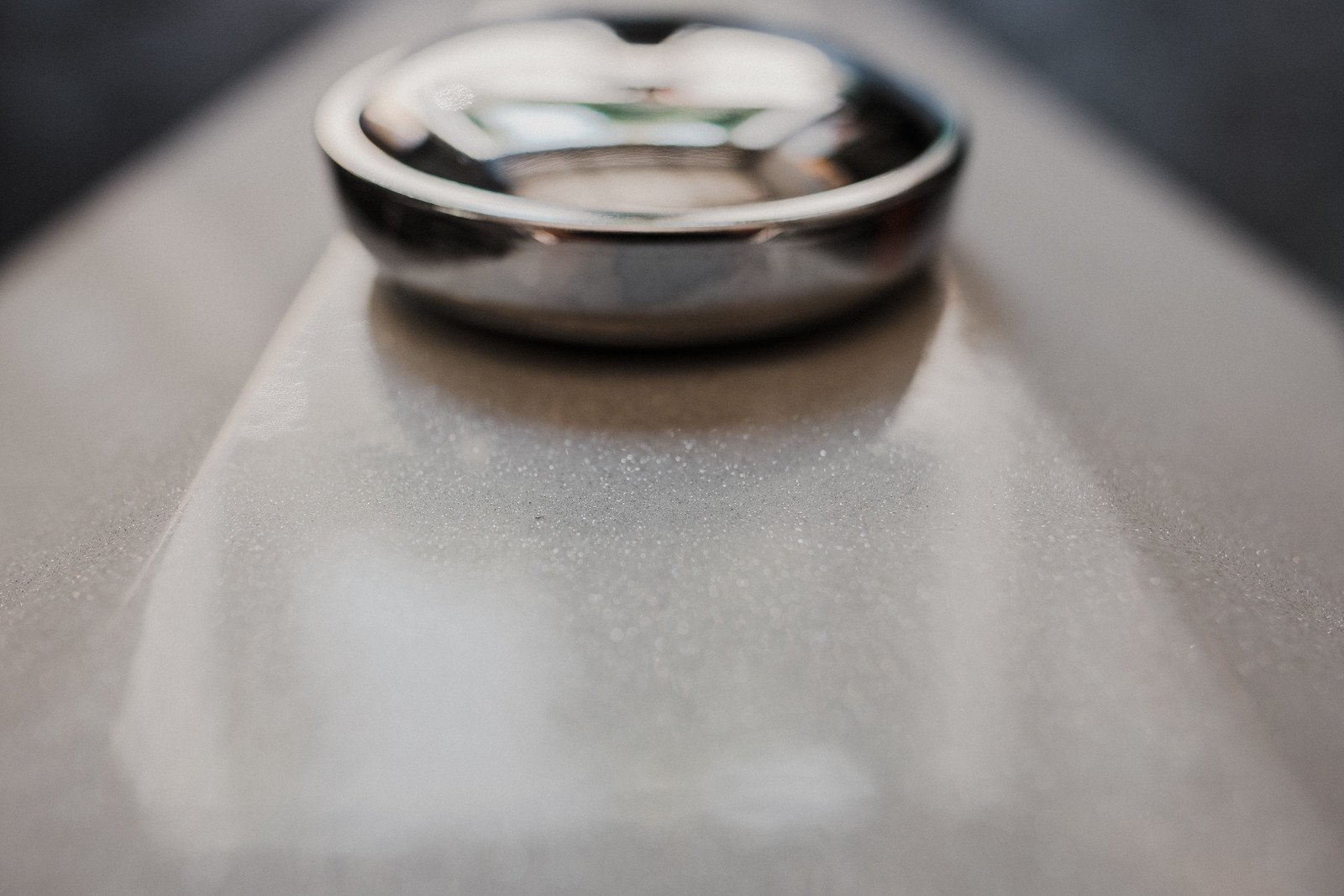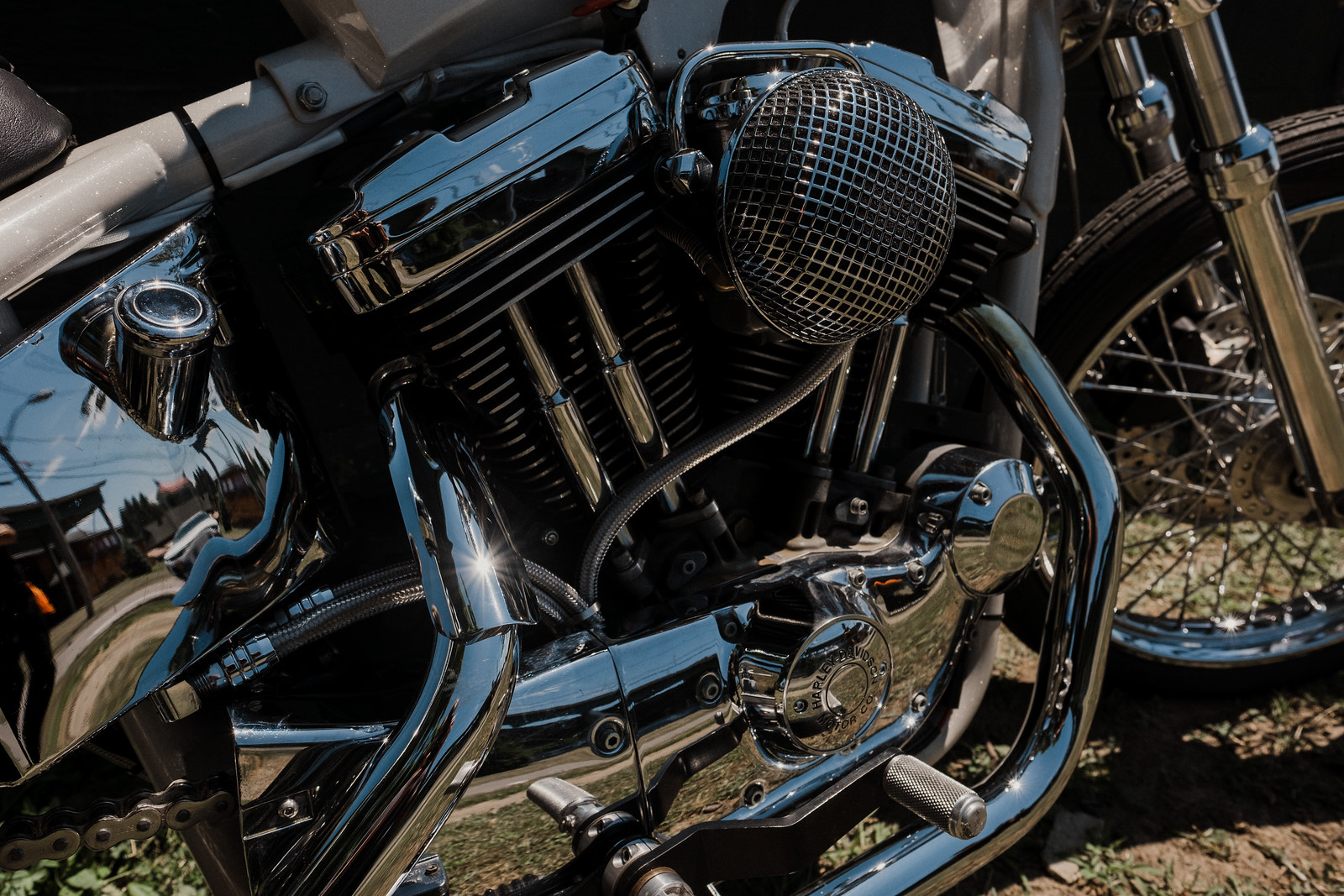 The "Holey One" - Custom CB550
This long term project is finally completed! 1974 Honda CB550. Crazy amounts of custom fabricated parts into this stunning cafe racer! 2003 Honda CBR600F4i fully adjustable front forks with dual Nissin brake calipers on the OEM 1974 Honda hub, laced with Buchannan's polished stainless steel spokes, on Excel Takasago aluminum rims. Same components on the rear except I made Swiss cheese out of the OEM brake drum and then polished all of it in house. Loads of top notch components from Joker Machine, Cognito Moto, Dime City Cycles, Carpys Cafe Racers, Seven Sins Choppers, EBC Brakes, and Motion Pro. Special thanks to the amazing frame and tank paint by local guys, First Place Finishes. Photos taken by Jackson Zimmerman!
The VBR Sportster
The VBR (Voodoo & Burnt Rubber) bike started off as a used and abused 1988 883 Sportster with an ugly purple paint job. I built this bike to be raffled at the VBR IV party with the proceeds to be donated to a local charity. Mods include a big bore 1200 kit, David Bird hardtail, custom painted and decoupaged by Chris of Devil Chicken Design, custom front and rear PM brake caliper adapters, linked brakes, exhaust built by Strange Cycle out of Cleveland... the list goes on. I want to give a shout out to the people that helped make this bike happen in the time alloted.
'59 XLCH Redo
It's been a long winding road with this project in collaboration with Devil Chicken Design. Mini drum 21" front wheel with ribbed axle spacers and bushings made in house on Grandpa's Atlas lathe. New Mooneyes 3 qt. oil tank with some hand-made counterbored bungs. The newly added sissy bar, old spare tire ring fender and vintage offset springer off an old Knucklehead give it that "old bike" touch. Lots of new skills I learned while building this out. Thanks for the opportunity, Chris!
The "Trashbagger"
The "Trashbagger" started off as a 1976 Honda GL1000 Goldwing. Mods include a true frame chop to fit the Harley Davidson Superglide Shovelhead "Turtle" tank, a hinged HD rear fender, solo seat, hidden battery and electronics, custom cloth wiring harness, and some other stuff that I forget... This is a purpose built bike made to ride! I put over 3k miles on this bike in the summer of 2015, from Buffalo to Ohio to attend both Fuel Cleveland and Lowbrow Customs Getdown camping trip.
The "Chewbacaa's XS650 Bobber"
This rigid XS650 started its life as a stock 1983 Yamaha XS650 before it underwent the BSG treatment. Almost every part on this bike was modified in some sort of way save for the engine, which still retains the stock crank, carbs, and electronics. The frame is a Voodoo Vintage made to my specs. Added were a, custom fender, solo seat, gas tank, foot clutch and hand shifter, and many other mods. This bike has won several awards, including 2nd place in the Midwest Moto Swap Bike Show (2015) and it was also featured as Bike of the Month on xs650choppers.com! Even with all its accolades, this bike's true claim to fame is the fact that Chewbacca himself sat on and gave his approval of this custom XS.